Time Trial Youth National Championships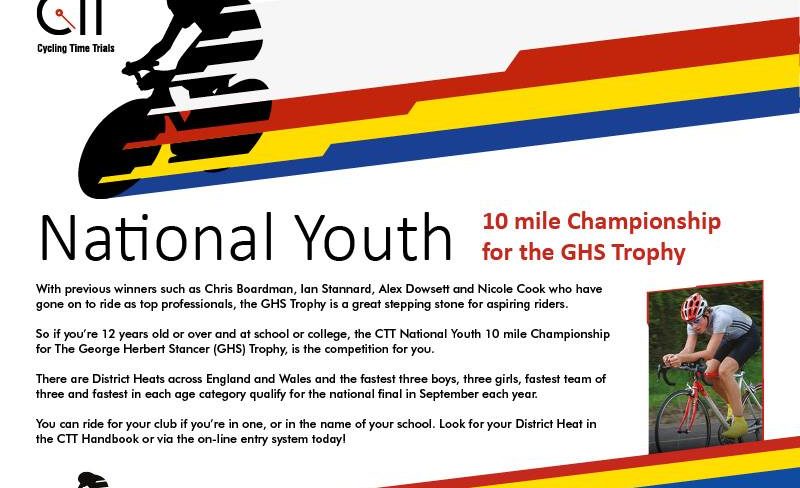 Cycling Time Trials launch the National Youth Championships for the GHS Trophy. This is a 10mile Time Trial where heats are held throughout the country in June. The first 3 riders, boys and girls, the winning team and the winner of each boys and girls age group are entered into the final in September.
As usual Mid Shropshire Wheelers promote the regional heat on the 17th June and you have to enter in advance. Enter here online and lets keep our amazing record going. In previous years we have won overall, taken the team and had age group National Champions.