Obituary – Ken Morris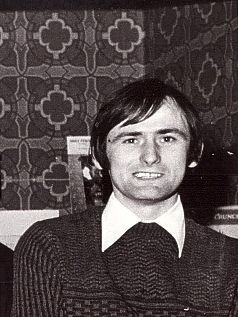 The funeral for Ken will be held at Shrewsbury Crematorium on the 9th April 2021 at 11:30am. Some members will be meeting, socially distanced outside the Crematorium to pay their respects.
Mid Shropshire Wheelers life member Kenneth (Ken) E Morris passed away on Sunday 7th March 2021 peacefully at home.
Ken was well known for 25 years as a qualified timekeeper with Mid Shropshire Wheelers and the Shropshire Cycling Clubs Association before retiring but continued to marshal at events.
Ken started riding with friends John Aston and Phil Williams in 1961 and was an accomplished road racer with a 2nd category licence, a good climber with a smooth pedalling style. Ken retired from racing in the late 1960s whence he became a timekeeper and club volunteer. Ken was a keen darts player an ardent supporter of Shrewsbury Town FC and a season ticket holder for many seasons.
Ken will be sadly missed by his many friends and and also many club members who started out at the club 10 mile Time Trials.
Mel Griffiths (Life Member)