Annual Awards Evening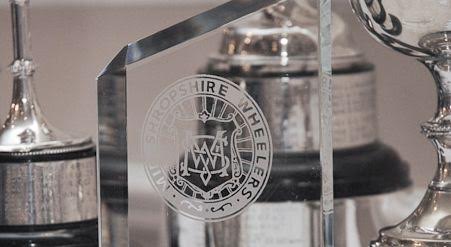 The annual awards dinner is fast approaching and the club committee are pleased to confirm the arrangements for the evening.
This year the event is being held at the Morris Hall in Shrewsbury on Saturday 3rd February from 7pm and will include a hot meal and complementary bar. Tickets are priced at £16 for adults and £10 for children/students.
Previous events have proved very popular so please order your tickets soon to secure your place. You can book tickets by:
– email to Simon Evans (membership@midshropshirewheelers.com)
– in person at Dave Mellor Cycles or at the track to Terry Egglestone and other committee members
– by phone to Stephen Handley (07891 155878) or Dave York (07962 103325)
The menu for the evening will be confirmed in the New Year. We are able to accommodate special dietary requirements if advised before 20th January.
We hope to see as many of you as possible on the evening to celebrate the achievements across the club over the past year. There will be a raffle and entertainment too.