National Cyclo Cross Day 2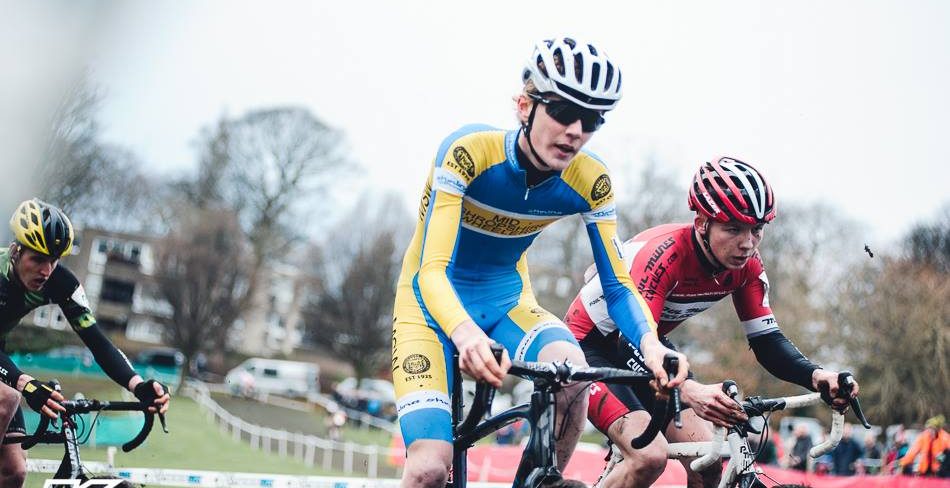 Going into the Championships with a target of a top 5, Ewan Grivell – Mellor exceeded his expectations with a fine 4th place just 25 seconds from the podium.
A customary slow start put Ewan just out of the top 10 on the first lap but a strong ride took him through the pack to 4th place with 2 laps to go. Disaster was averted when a dropped chain lost him 30 seconds and put him back to 8th place. The course seemed to suit his style though and he remained calm and rode strongly back to 4th where an extra lap could have provided that elusive podium.