Sunday Circuit Race No. 3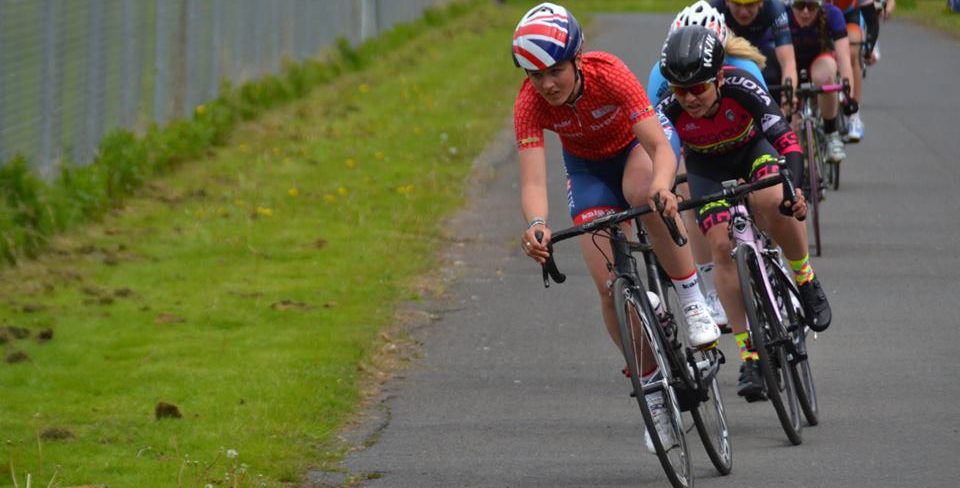 Race number 3 of the monthly Sunday circuit races at Shrewsbury Sports Village took place on a windy but thankfully milder and dry May Day Bank Holiday weekend.
Promoting club Mid Shropshire Wheelers were delighted to welcome as a late entrant, GB International and Team Breeze rider Annasley Park. Park a regular at the Shrewsbury circuit in previous seasons was a worthy winner, not panicking when Louise Hart from Team Innovative Leisure held a solo lead for a good portion of the race. The race came back together before a four strong combination worked well together with Park just getting the better of Ford EcoBoosts Lauren Creamer.
The 3rd category Men's race was a high speed affair with Josh Williams of Stourbridge Velo hoping to go one better than his second place at the same venue on Thursday evening . In the event all attacks were nullified and Williams had to give best to Pro Visions Simon Bradeley in a ferocious bunch sprint. Alfie Mortimer got in the points with 10th.
This event was a round of the British Cycling West Midlands Regional Youth Series and the venue was heaving with youngsters from under 8 through to under 16s from early morning to lunchtime. Missing some of the series big guns due to the Isle of Man Youth Tour there was still great racing and pleasing too that the promoting club provided many podium riders, including winners Noah White and Rebecca Woodvine.