European Triathlon Championships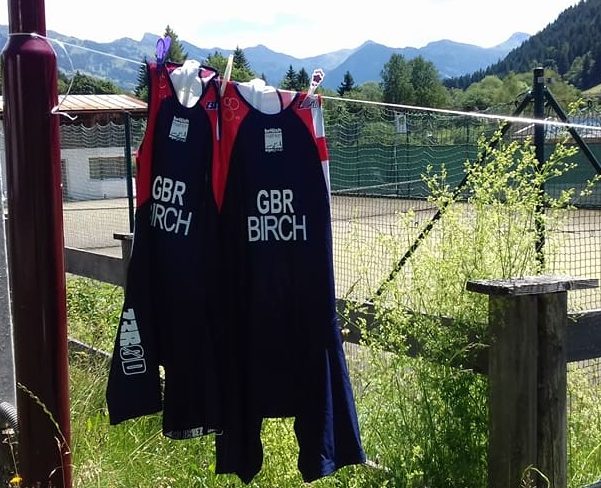 New members of the Mid Shropshire Wheelers, Claire and Andy Birch are in Kitzbuhel, Austria having successfully competed for Great Britain in their respective age group categories in the European Triathlon Championships. Both were pleased with their performances and Claire's was especially noteworthy after coming across an unconscious competitor. Being a medical professional, Claire stopped mid race to administer First Aid until the event medics arrived.
This Olympic Distance event comprises a 1.5km Swim, a 40km Bikey and 10km Run. Andy stopped the clock in 2hrs 20mins and Claire 2hrs 55mins and deserving a medal for her selfless actions helping a fellow competitor and losing minutes in the process. Well done both!